A dad who was stabbed on his front lawn on Christmas Day has spoken out with his family on the knife crime plaguing
Queensland
.
Ben Clarke said it had been a "normal" Christmas before a teenager came to the house uninvited that evening, where his son was having a gathering.
He told Today that the gatecrasher had "obviously had a large day", and that he had calmed the teenager down and had him driven home.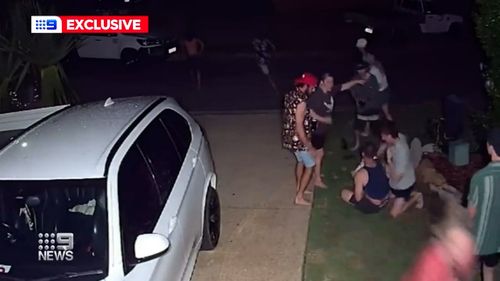 But the teenager returned about half an hour later, and Ben said he had "concealed a knife" in the car.
He said there had been "a bit of a confrontation".
<
"I was concerned for the child because he was extremely heightened and out of control," he said.
"I just tried to settle him down. He was screaming and yelling about what he was going to do. I didn't see any knife in his hand or anything."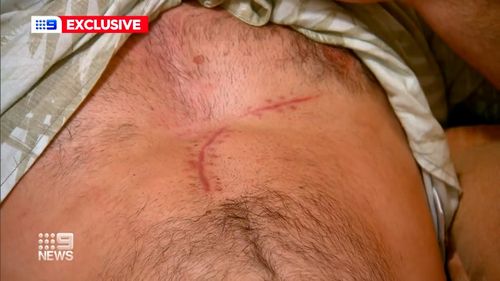 CCTV footage shows Ben and another figure approaching the boy, then trying to restrain him, before Ben steps back.
"He just stabbed me," Ben is heard saying on camera, before the 46-year-old collapsed.
Ben's oldest son runs out to take his shirt off and hold it tight to his father's wound.
"I will never forget my husband dropping to his knees and clutching his chest and my other two sons running in to help him," Ben's wife Cresta said.
"I thought that he was going to die on the grass that day."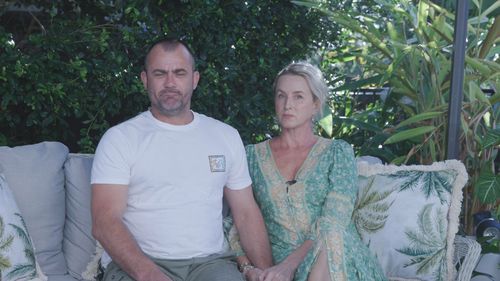 Ben was left with a 17cm stab wound to his torso, narrowly missing his heart.
He was taken to hospital for emergency surgery, and has since returned home.
A teenager has been arrested and charged over the stabbing, but has been granted bail.
"The laws need to change," Cresta said.
Ben said the problem could only be traced back to the leadership in the state.
"I don't understand how this has been normalised?" he said.
Queensland knife crime has spiked 33 per cent since 2016.
The state government has returned to bringing back breach of bail laws for youths, in a bid to stymie the ongoing violence.
Sign up here
to receive our daily newsletters and breaking news alerts, sent straight to your inbox.