A preschool on the
Gold Coast
has been given a fright by an unwelcome, venomous visitor.
Children were rushed out of one of the daycare centre's classrooms after a red-bellied black
snake
was found curled up in a locker behind a Bluey backpack.
The reptile was found during naptime, and seems to have followed the lead of the students by having a sleep of its own.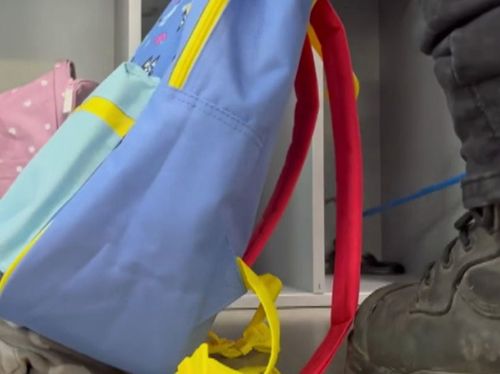 While the snake was initially thought to be a toy, teachers quickly evacuated the room once they realised it was a living reptile.
They shut the doors to the room and called snake catchers, who safely removed the animal from the preschool.
"We were called to a daycare here on the Gold Coast, about 2pm," snakecatcher Tim Hudson told Today.
<
"Basically the kids had just finished naptime and were moving into the room next door, and the teacher went to move the lovely Bluey backpack in the bottom locker and discovered that there was a black snake curled up behind the backpack.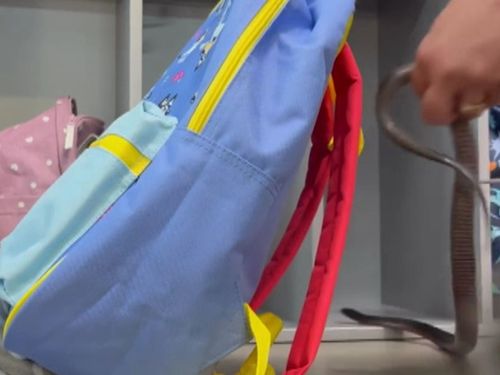 "She initially thought it might be a rubber snake, being a daycare, until it started breathing."
While very few human deaths have been recorded from red-bellied bites, Hudson said it was a dangerous situation.
"If they're in the wrong hands or people try to interfere with them, then they can sometimes make that snake dangerous," he said.
There's a big, deadly snake hidden in this photo
"Obviously in a childcare it's a little bit unsettling. But thankfully the staff responded in the most professional manner possible.
"They immediately isolated the snake, gave us a call and sealed every door with a towel rolled up towel under every door.
Sign up here
to receive our daily newsletters and breaking news alerts, sent straight to your inbox.