US Vice President Kamala Harris said on Saturday Washington has determined that Russia has committed crimes against humanity in Ukraine, and insisted that "justice must be served" to the perpetratrors.
Speaking at the Munich Security Conference, Harris said that the international community has both a moral and a strategic interest in pursuing those crimes, pointing to a danger of other authoritarian governments taking advantage if international rules are undermined.
"Russian forces have pursued a widespread and systemic attack against a civilian population — gruesome acts of murder, torture, rape, and deportation," Harris said.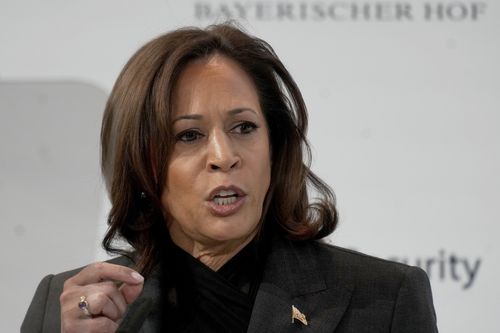 She also cited "execution-style killings, beatings, and electrocution."
<
"Russian authorities have forcibly deported hundreds of thousands of people, from Ukraine to Russia, including children," she added.
"They have cruelly separated children from their families."
The Biden administration formally determined last March that Russian troops had committed war crimes in Ukraine and said it would work with others to prosecute offenders.
A determination of crimes against humanity goes a step further, indicating that attacks against civilians are being carried out in a widespread and systematic manner.
Harris said that, as a former prosecutor and former head of California's Department of Justice, she knows "the importance of gathering facts and holding them up against the law."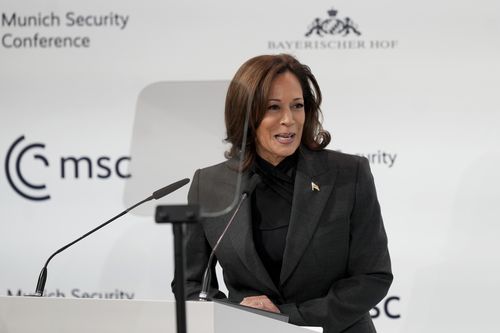 "In the case of Russia's actions in Ukraine, we have examined the evidence, we know the legal standards, and there is no doubt," she said.
"These are crimes against humanity."
Secretary of State Antony Blinken, who also was attending the Munich conference, said in a statement issued as Harris spoke that "we reserve crimes against humanity determinations for the most egregious crimes."
The new determination underlines the "staggering extent" of suffering inflicted on Ukrainian civilians and "also reflects the deep commitment of the United States to holding members of Russia's forces and other Russian officials accountable for their atrocities," he said.
Harris told the annual gathering of security and defense officials from around the world: "Let us all agree — on behalf of all the victims, both known and unknown, justice must be served."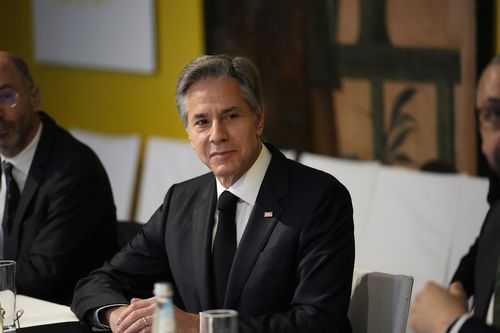 "Such is our moral interest," she said. "We also have a significant strategic interest."
"No nation is safe in a world where one country can violate the sovereignty and territorial integrity of another, where crimes against humanity are committed with impunity, where a country with imperialist ambitions can go unchecked," Harris added.
If Russian President Vladimir Putin succeeds in attacking international rules and norms, "other nations could feel emboldened to follow his violent example," she said.
"Other authoritarian powers could seek to bend the world to their will, through coercion, disinformation and even brute force."
Harris' audience Saturday didn't include any Russian officials. Conference organisers decided not to invite them this year.