Wildlife
authorities in
Queensland
say a huge, four-metre
crocodile
that was caught "aggressively" stalking people at a popular Mackay beach serves as a timely reminder not to be complacent near the water.
Last Thursday, a man reported a large crocodile stealthily following him to shore while he was surfing at North Wall Beach.
<
Sounding the alarm, the man quickly warned other swimmers nearby of the threat, many of whom were forced to "scramble up a rock wall to evade the animal".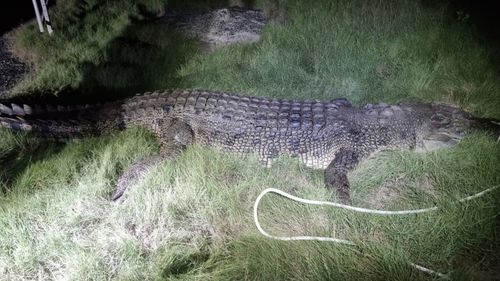 On Tuesday, a fisherman reported that the same crocodile had aggressively stalked him, so much so that he was forced to throw rocks at it to deter the beast from further approaching.
"Wildlife officers assessed the animal as posing an unacceptable danger to the community and made the decision to humanely euthanise the crocodile on the spot," Senior Wildlife Officer Jane Burns from the Queensland Department of Environment and Science said.
"Since the beginning of 2023, there has already been 23 reported crocodile sightings in the Mackay region.
"By contrast, there has only been four crocodile sightings reported in the Rockhampton region.
"Mackay is croc country, and people are urged not to be complacent with their own safety or the safety of their family or their pets when they are in or near the water."
Burns warned that though people might not always see them, it doesn't mean the threat isn't there, just below the sea surface.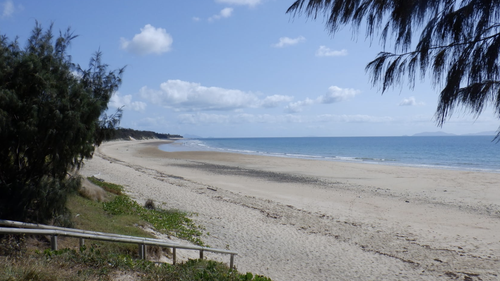 "During the recent investigation, wildlife officers located a 2.7m crocodile in Reliance Creek and a smaller animal in another nearby creek," she said.
"Those animals were assessed as not posing a danger to the community, but people must understand that crocodiles are widely distributed throughout the Mackay region.
"In December last year, a two-metre crocodile was removed from the wild at Bloomsbury and sent to a local farm.
"Remember, you are responsible for your own safety in croc country."
Crocodiles that are considered dangerous to human safety will be removed from the wild under the Queensland Crocodile Management Plan.
Members of the public are encouraged to report all croc sightings as soon as possible.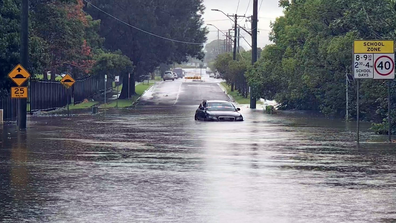 Severe thunderstorm barrels through NSW south coast
Sign up here
to receive our daily newsletters and breaking news alerts, sent straight to your inbox.