Temperatures are set to exceed 40 degrees in
Victoria
and
South Australia
over the next two days as a severe
heatwave
continues a warpath across the south-east of Australia.
In Melbourne, temperatures have reached 31 degrees today and will soar to above 35 tomorrow.
But in regional parts of Victoria, especially in the north-east, temperatures hit 36 degrees today and will rise above 40 tomorrow and Friday.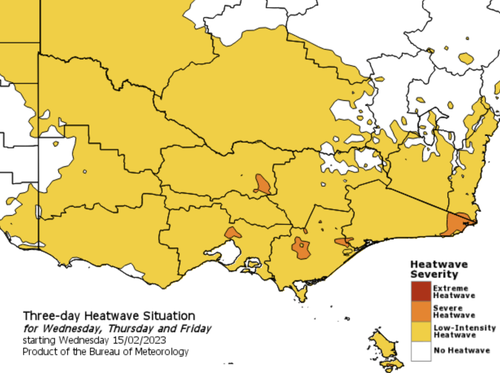 South Australia won't escape the heatwave either, as the mercury climbs to 35 degrees today.
In the regions, places like Port Pirie will hit 38 degrees today.
<
Thursday will be even hotter for the state, as Adelaide nears 40 degrees and the regions soar above.
Tasmania, Western Australia and Queensland – where flood watches are still in place – will not be immune from the sweltering temperatures and will soar to about 30 degrees today.
Parts of Queensland's south-west and Western Australia's centre-north will particularly feel the heat today.
In Queensland, regional towns like Goondiwindi and Cunnamulla will reach 40 degrees today.
But in Western Australia, Sunday will be the hottest day as towns like Gascoyne Junction hit nearly 50 degrees.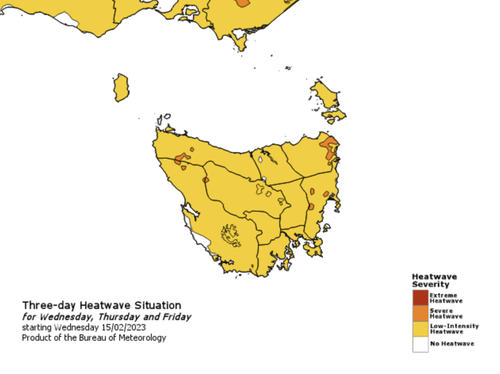 The heatwave warnings come after varied weather across the country including the recent unstable conditions in Queensland due to ex-tropical cyclone Gabrielle and bushfires due to the heat.
Hail stones the size of golf balls fell across parts of the state's south-east yesterday while a huge downpour caused flash flooding in Maroochydore at the Sunshine Coast.
Over 60mm of rain was recorded in Brisbane's metro area in just an hour yesterday evening with the storms also leaving thousands without power.
Across Queensland, over 15 severe weather warnings remain active. 
Meanwhile, Australia's north-eastern tropics will be hit with heavy tropical rain and covered in cloud for the remainder of this week, according to Weatherzone, with flooding likely to affect roads and communities in Queensland and the Northern Territory.
In NSW today, relatively settled conditions are forecast with tops of 24 degrees in Sydney, though it'll be humid.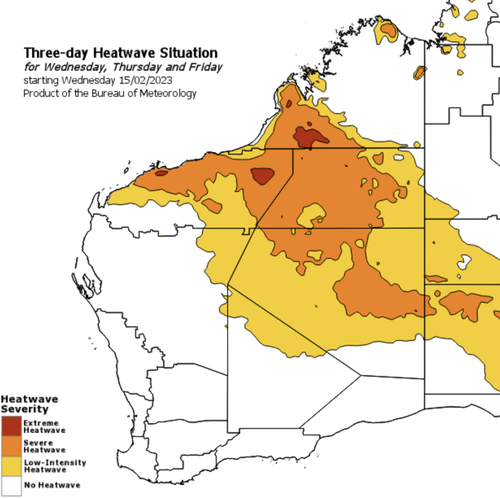 The bureau warned yesterday that though weather system La Niña's reign is slowly fading out, it hasn't finished just yet.
In its latest climate driver update, the
BoM
says that while sea surface temperatures have risen to levels usually associated with neutral ENSO (El Niño-Southern Oscillation – the weather phenomena that includes La Niña) conditions, the atmospheric conditions remain La Niña-like.
However, it is still forecast to return to neutral soon, and will remain so for much of autumn.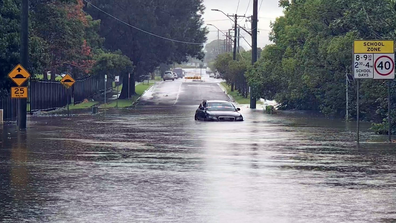 Severe thunderstorm barrels through NSW south coast
Sign up here
to receive our daily newsletters and breaking news alerts, sent straight to your inbox.