Former Arkansas Gov. Asa Hutchinson will travel to the first-in-the-nation caucus state of Iowa later this week to meet with state officials and Republican activists in yet another sign that he's considering a run for president in 2024. 
Hutchinson, who is not shy about his White House ambitions, said he will arrive in the Hawkeye State on Wednesday morning in an announcement that came just hours after former United Nations ambassador and South Carolina Gov. Nikki Haley declared her own candidacy for president on Tuesday. 
"Iowans set the tone in our electoral process and their voice is one that anyone contemplating higher office should not only seek out, but carefully listen to," Hutchinson said. 
"Our country is on the wrong path," he continued, blasting the Biden administration's handing of threats posed by China and Russia, as well as Biden's failure to stem the flow of illegal immigration over the southern border.
<
NIKI HALEY ANNOUNCES PRESIDENTIAL CAMPAIGN: 'IT'S TIME FOR A NEW GENERATION OF LEADERSHIP'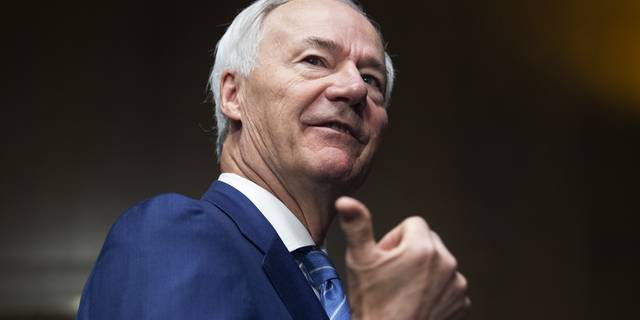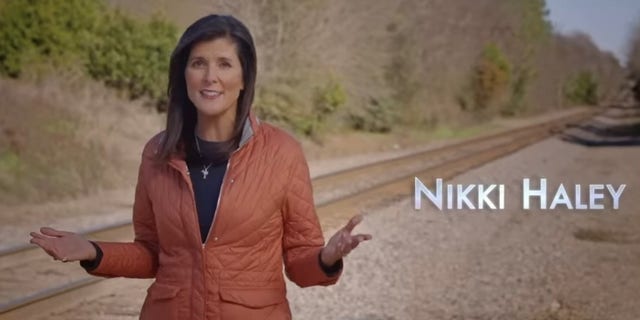 TRUMP'S IN, HALEY'S GETTING IN – HOW ABOUT DESANTIS? PENCE? OTHERS? HOW LARGE A GOP 2024 FIELD WILL WE SEE?
"The Biden administration's failures are a daily reminder that our role on the world stage is in decline," the former governor said. "Both China and Russia continue to be adversarial toward the United States, which jeopardizes our national security. Furthermore, the crisis at our southern border continues to escalate, with nearly a million unlawful encounters with Border Patrol agents in the past four months. Enough is enough, and Iowans recognize that."
Hutchinson, 72, served eight years as governor of Arkansas and was term-limited from running again last year. He visited Iowa in January to attend Gov. Kim Reynolds' second inauguration and meet with GOP leaders to celebrate Republican victories in the 2022 midterm elections. Hutchinson has been open about seriously considering a fun for president and said his next visit will conclude in Council Bluffs, where he will meet with voters.
LONGSHOT POTENTIAL 2024 PRESIDENTIAL CANDIDATE ASA HUTCHINSON GETS HELP FROM SUPER PAC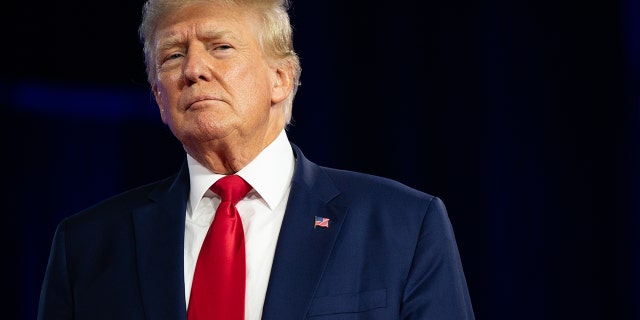 "I have been consistently impressed by Iowans' dedication when it comes to engaging with public officials and future leaders," Hutchinson said. "Like many of them, I truly believe that America's brightest days lay ahead of us. We can course-correct the direction of our nation and return once more to an America that is strong and free." 
Were Hutchinson to toss his hat in the ring, he would join Haley and former President Donald Trump, who is seeking the 2024 Republican presidential nomination. Haley, 51, announced her candidacy Tuesday morning, calling for a "new generation of leadership." Trump, 76, declared his comeback presidential campaign in November shortly after the Republican Party faced several stinging losses in the midterm elections that limited the party to a narrow House majority and minority status in the Senate. 
CLICK HERE TO GET THE FOX NEWS APP 
Former Trump spokesman Taylor Budowich, who now runs the MAGA Inc. super PAC, downplayed Haley as "just another career politician" after her announcement. 
Hutchinson has called a Trump nomination the "worst scenario" for Republicans in 2024 and said the GOP needs "new voices" articulating what the party stands for.