MSNBC guest panelist and Operation Hope founder John Hope Bryant condemned Gov. Ron DeSantis', R-Fla., public school policies, particularly his administration's push to have an AP African American studies course stripped of woke, CRT-style content.
Bryant claimed that the DeSantis administration's policies have not only brought back the Jim Crow era to Florida, he declared that the governor has made it "1865 all over again."
Bryant continued the attack, accusing the Republican administration of being unbiblical by causing a political divide over this school issue.
FLORIDA PUBLIC UNIVERSITIES SPENT $15 MILLION OF TAXPAYER DOLLARS ON CRT, DIVERSITY INITIATIVES: REPORT
<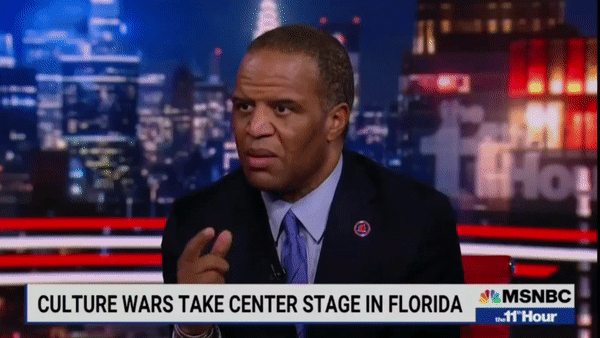 Bryant's statements on "The 11th Hour with Stephanie Ruhle," Friday, represented the latest left-leaning response to the Florida Department of Education compelling The College Board to remove woke content from a proposed AP African American studies course.
An earlier version of the course, proposed for Florida high school classrooms, was rejected for incorporating woke themes including Critical Race Theory, so-called queer theory, among others that the DOE claimed went against Florida state law. 
The College Board has since stripped all such content from the course. 
Because DeSantis shared the same criticisms of the course as the DOE, and vocally supported the department's decision; mainstream media, liberal educators, and even Democrat lawmakers have blamed him for the decision, and have asserted that he is erasing Black history and whitewashing education.
Bryant's comments fell on MSNBC right in line with trend, though they may have been the most controversial yet, insistent that DeSantis' actions brought Florida's race relations back to the time of slavery.
TED CRUZ PUTS AFT PRESIDENT RANDI WEINGARTEN ON BLAST OVER PANDEMIC 'AMNESTY': 'HELL NO'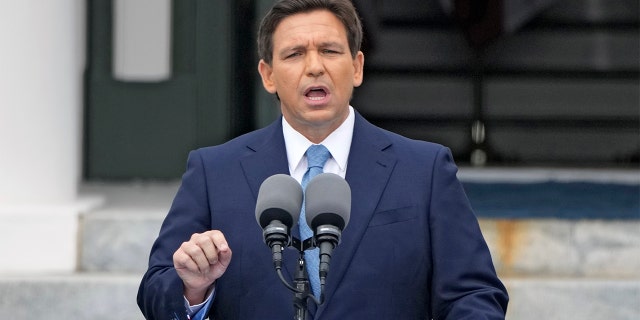 Ruhle prompted his commentary by mentioning ESPN sports commentator Stephen A. Smith's statements on DeSantis considering the course revision. She said, "John, last night on this network, Stephen A. Smith said, 'Ron DeSantis, I might agree with him on a whole lot of policies but I'm gonna stop at him dictating African American studies in any state, in any school in this country.' What do you think?"
Bryant replied, "I think that he's completely right about that, and America needs to be right about this. You cannot decide which part of the history you want to learn about. All of our history is rich and important."
He then declared, "This is uh, 1960 all over again. This is 1865 all over again, where we're stoking fears, deciding we are separate."
Bryant followed up by attacking DeSantis' Christianity, accusing him and the GOP of ignoring the Bible. He continued, "The Bible says a house divided cannot stand. Supposedly, this party is about this higher idea. Well, let's go right to the Bible. We're only better together."
CLICK HERE TO GET THE FOX NEWS APP
He then used an allegory of saintly-ness to demonstrate how the administration obscuring America's past with this course revision. "And a saint is a sinner that got up. We're all angels with dirty faces, right? You can't have a rainbow without a storm first. So, it is our complicated history, like a family, that actually makes us better."
The guest pivoted to the point that the chaos sown by DeSantis helps America's foreign enemies. He asked, "And who loves all this, Stephanie? It's China. China and Russia loves that we're in a food fight because a house divided cannot stand. They want to take our position in the world."