EXCLUSIVE: A month after allegedly stabbing four University of Idaho students to death, Bryan Kohberger and his dad set off on a cross-country odyssey in the vehicle of interest, headed home to Pennsylvania from Washington State University.
The 28-year-old criminology Ph.D. student avoided the most direct route, which along Interstates 90 and 94, is a 38-hour drive, according to Google Maps. 
Was he trying to confuse authorities, enjoy a "scenic route" or avoid bad weather? 
Kohberger and his dad went south down to Loma, Colorado, near I-70, then cut east on a route that took them past Indianapolis along the way, adding at least six hours to a drive that they completed sometime between Dec. 12 and 16.
<
UNIVERSITY OF IDAHO MURDERS TIMELINE
Court documents don't specify exactly when Kohberger left his apartment in Pullman, Washington, about 10 miles from the crime scene. But the documents show his car triggered a license plate reader in Loma on Dec. 13. The route takes the father and son duo about 15 hours out of the way. 
Despite some reporting that the FBI lost track of his whereabouts during this leg of his journey, authorities have vehemently denied it.
"The FBI is aware of reports detailing alleged FBI surveillance on Idaho murder subject Brian Kohberger," an FBI spokesman told Fox News Digital Thursday. "There are anonymous sources providing false information to the media."
According to that same reporting, however, the Kohbergers were allegedly worried about snow to the north in their 2015 Hyundai Elantra – a small sedan, nearly a decade old, with front-wheel drive.
IDAHO MURDERS: XANA KERNODLE'S MOTHER SAYS LAWYER 'BETRAYED' HER TO DEFEND BRYAN KOHBERGER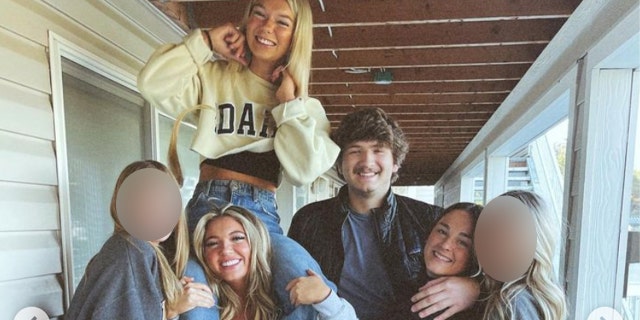 And they had reason to be, according to storm data just reviewed by FOX Weather.
"Meteorologists were tracking a coast-to-coast storm system during the week of Dec. 12, and it didn't matter which highway a driver picked, they would likely run into potentially hazardous weather," explained Andrew Wulfeck, a digital content producer and meteorologist at FOX Weather. 
"The storm system was well forecast and produced days of blizzard conditions in the Northern Plains and severe weather in the South."

— Andrew Wulfeck, FOX Weather meteorologist
That said, the initial hours of their journey would have been treacherous had they taken the most direct route – with whiteout conditions that covered parts of the Northern Plains and Upper Midwest in feet of snow.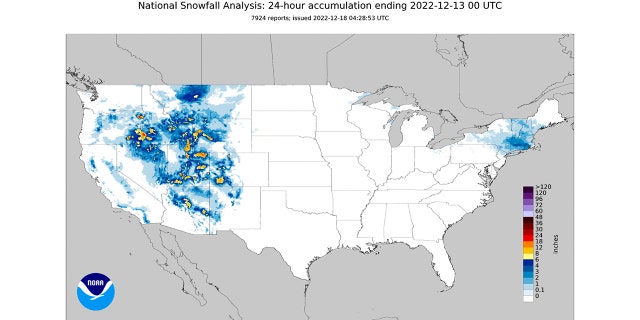 "The first leg out of Idaho through the higher elevations of the Rockies would likely have been tough with estimates topping a foot of new powder per day," Wulfeck said. "Once east of the Rockies, southern routes appeared to be more optimal due to expected blizzard conditions in the Northern Plains."
The weather up north was so severe that South Dakota authorities even shut down several major highways, including Interstate 90, on Dec. 13, he added.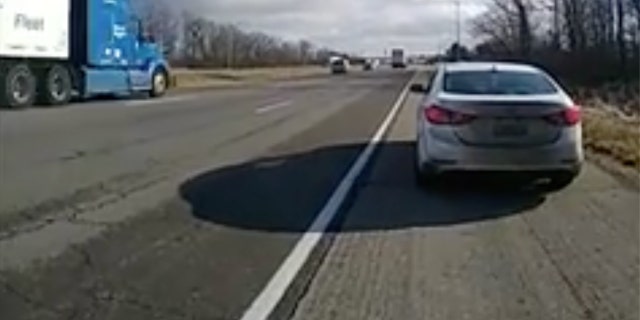 "A southern route would put a traveler closer to the system's warm zone and further away from the effects of wintry impacts," Wulfeck said. Snowfall did not affect Interstate 80 or any routes south of there.
IDAHO MURDERS: BTK SERIAL KILLER ON SOLITARY CONFINEMENT AND BRYAN KOHBERGER, 'I KNOW HOW HE FEELS'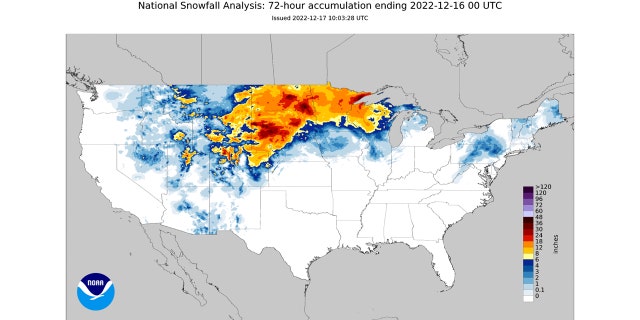 "East of the Rockies, [they] would have only been impacted by rain and wind and not nearly as hazardous," he said.
The detour south, according to criminal profiler and psychotherapist John Kelly, is among the least suspicious of Kohberger's actions following the murders. Police allege Kohberger returned to the crime scene hours after the slayings but before police had received a 911 call. Authorities tracked his movements about 30 miles south to Lewiston that afternoon.
It's the drive that morning that Kelly said stands out to him.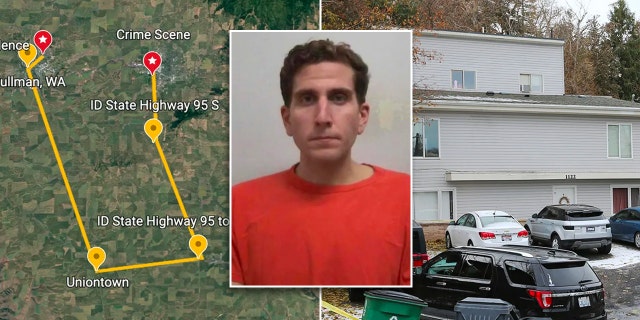 IDAHO MURDERS SUSPECT BRYAN KOHBERGER'S DAD MENTIONED WSU SWAT SHOOTING IN NEW POLICE BODYCAM
He may have disposed of evidence along the way, Kelly said, or he may have been in a "euphoric state," reflecting on the crime and enjoying the mountain scenery.
"We can't call him a serial killer yet and maybe never," Kelly said. "But serial killers tend to put a lot of mileage on their cars. They spend a lot of time stalking and voyeuristic kind of situations where they've gotta drive, looking for victims."
"But serial killers tend to put a lot of mileage on their cars. They spend a lot of time stalking and voyeuristic kind of situations where they've gotta drive, looking for victims."

— John Kelly, criminal profiler
Kohberger is accused of entering a six-bedroom house on Nov. 13 and killing four young people around 4 a.m. The victims, all University of Idaho students, have been identified as three housemates, Kaylee Goncalves, 21, Madison Mogen, 21, and Xana Kernodle, 20, and her visiting boyfriend Ethan Chapin, 20.
Along the way home the Kohbergers passed through Hancock County, just east of Indianapolis. A local deputy and a state trooper each stopped the duo – resulting in a pair of bodycam videos that eventually gave the public the first sound of Kohberger's voice.
WATCH: Bodycam video shows traffic stop in Indiana involving Idaho murder suspect
"He was suspicious – his demeanor is one of suspicion," Susan Constantine, a behavioral analyst who specializes in body language and detecting deception, told Fox News Digital. "He is a suspicious person, but he was suspicious of the officer. Why was he being pulled over?"
The intensity of his glare, the way he leaned forward and gripped the steering wheel with one hand, shows this, she said.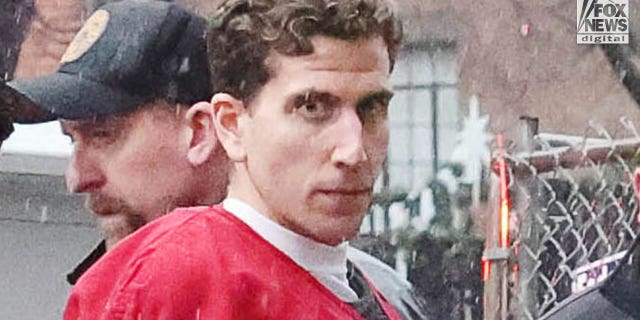 CLICK HERE TO GET THE FOX NEWS APP
"You can see that stalker in his eyes, that fixation, that's a scary thing," she said. "Evil is looking at you straight in the eye."
Kohberger has been charged with felony burglary and four counts of first-degree murder. He could face the death penalty if convicted.
A Latah County judge set his preliminary hearing for the week of June 26, and in the meantime he is being held without bail.
Fox News' Haley Chi-Sing contributed to this report.