Disgraced cryptocurrency investor Sam Bankman-Fried relied on confusing "technocratic jargon" and deceptive talking points to run circles around investors and interviewers as part of a broader deflection strategy, a high-profile investor told Fox News.
"Nothing that SBF said since the fraud was exposed has been coherent even to this sophisticated observer of financial markets. I think that's not just an accident. It is by design. It's another deflection tactic," Vivek Ramaswamy of Strive Asset Management said.
Ramaswamy made the observation in the latest episode of "Tucker Carlson Originals," which will be available Thursday to Fox Nation subscribers. The highly anticipated documentary, titled "Scam Bankrupt Fraud: The Story of FTX," examines the rise and fall of the FTX founder who has been accused of regularly using lies, deception, and fraud to build his crypto empire.
BENEFICIARIES OF BANKMAN-FRIED'S 'DIRTY MONEY' SHOULD PAY IT BACK: PIRRO
<
In a preview that aired Tuesday on the Fox News Channel, Ramaswamy honed in on Bankman-Fried's tendency to clutter his sentences with meaningless jargon to avoid admitting wrongdoing when confronted.
"The technocratic jargon is itself part of the smokescreen," Ramaswamy said. "I have a general rule of thumb: If you cannot explain it to a 14-year-old, that means either you don't understand it yourself or you do understand it, and you're trying to confuse the audience for a reason that has to do with your own self-interested gain."
"He knew how to play the game to be able to create the appearance that he cared about something other than profit and power when in fact he cared only about more profit and power for himself," Ramaswamy told Carlson in a separate interview on "Tucker Carlson Tonight" Tuesday.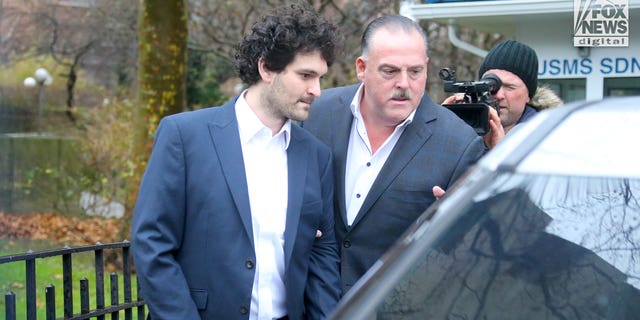 But perhaps the most striking part of the scandal, according to Ramaswamy, is how "familiar" Bankman-Fried's story is, he said.
"This is not some sort of deviant that is so different from how the rest of Wall Street operates," Ramaswamy told Carlson.
INSIDE THE COLLAPSE OF CRYPTO EXCHANGE FTX: EVERYTHING YOU NEED TO KNOW
The frequent Fox News guest said he finds it ironic that Wall Street elites are trying to distance themselves from the failed FTX founder, who he said reminds him of the now-bailed-out financial giants who took U.S. taxpayer bailouts to stay afloat after the 2008 financial crisis. They still tried to position themselves as the "good guys" despite their maligned behavior. 
"It's the same story we saw back in 2008. I think there are a lot of similarities….what did he do? He took client funds without their permission and used it to advance his agenda without telling them," Ramaswamy said. "Guess what. The largest institutions are using someone else's money without their permission to advance their own agendas."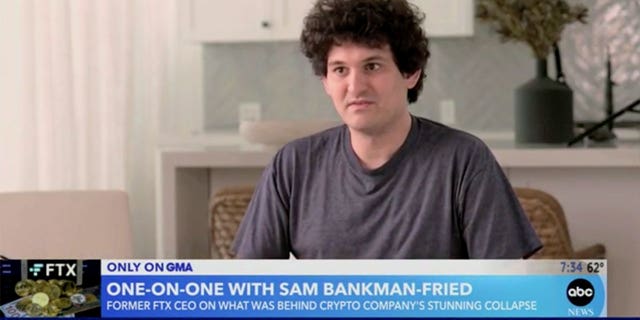 Ramaswamy said he hopes Bankman-Fried's story urges Wall Street to reexamine such practices.
CLICK HERE TO GET THE FOX NEWS APP
"I think it's an interesting moment for everyone to look in the mirror who is on Wall Street and everyone else and ask themselves how dissimilar his story really is."
The FTX founder posted $250 million bond and is awaiting trial on fraud charges at his parents' home in California.
For a deeper dive into Bankman-Fried's background and a rare perspective on the FTX scandal, subscribe to Fox Nation and stream the 'Tucker Carlson Originals' episode dropping Thursday, Jan. 19.
CLICK HERE TO GET FOX NATION
Fox Nation programs are viewable on-demand and from your mobile device app, but only for Fox Nation subscribers. Go to Fox Nation to start a free trial and watch the extensive library from your favorite Fox News personalities.