A lawsuit filed earlier this month by the Social Media Victims Law Center (SMVLC) alleges that fentanyl-laced pills purchased via Snapchat led to the deaths of eight people between the ages of 15 and 22.
The center filed its lawsuits against the social media app — which allows users to send photos and messages that disappear immediately or over a specified amount of time — in the Los Angeles Superior Court earlier this month.
"The Social Media Victims Law Center will continue to hold Snap, Inc. and its social media product Snapchat legally accountable for the sale of illicit drugs on its site and its features that allow drug dealers to operate without fear of facing justice for their crimes," Matthew Bergman, founding attorney of SMVLC, said in a statement. 
He continued: "Snapchat needs to take immediate action to stop connecting drug dealers with minors and young adults who have no idea that they are playing Russian Roulette with their lives when unknowingly purchasing medications that are laced with deadly levels of fentanyl."
<
KIDS UNDER 14 ARE DYING OF FENTANYL POISONING FASTER THAN ANY OTHER AGE GROUP: ANALYSIS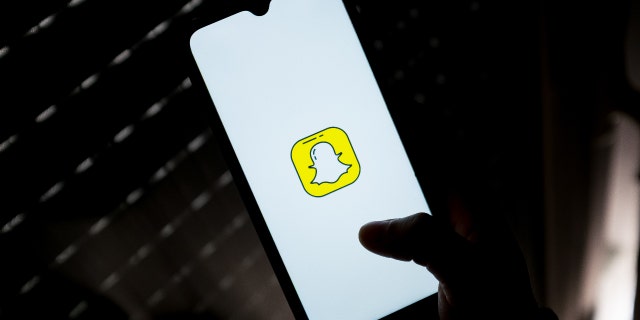 Each victim named in the case apparently believed that they were buying prescription medications such as Percocet, Oxycodone, and Xanax but instead received pills laced with the illicit opioid that is 50 to 100 times more potent than morphine.
NYC REPORTS SPIKE IN OVERDOSE DEATHS, WITH VAST MAJORITY INVOLVING FENTANYL
It's time for Snap to put an end to its Snapchat cartel.

— Matthew Bergman
The lawsuit alleges that Snapchat's features, including the ability to send messages that automatically disappear once receivers open them facilitate the sale of illicit drugs, including those containing lethal doses of fentanyl, to children and young adults. 
FENTANYL TEST STRIPS CAN DETECT DEADLY OPIOID HIDDEN IN RECREATIONAL DRUGS
The disappearing feature, along with the ability to create anonymous usernames and send encrypted, coded messages with emojis, also complicate law enforcement's efforts to track down drug dealers selling illicit products.
One of the victims in the case, 15-year-old Michael Stabile, died after purchasing pills he thought were Percocet from a Snapchat dealer out of curiosity. The pills contained fentanyl, and he died after ingesting it.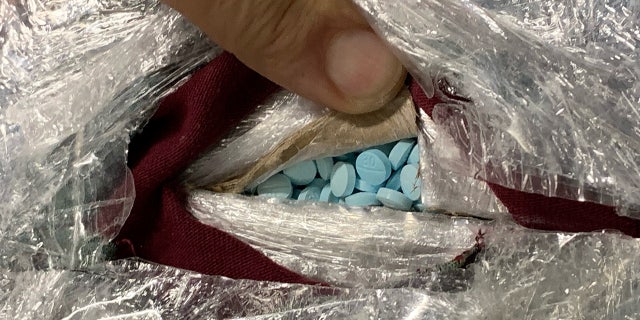 Snap, Inc., did not immediately respond to an inquiry from Fox News Digital, but the company told The Sacramento Bee that it uses "cutting-edge technology to proactively find and shut down drug dealers' accounts, and we block search results for drug-related terms, instead redirecting Snapchatters to resources from experts about the dangers of fentanyl."
CALIFORNIA TEEN'S DEATH FROM FENTANYL UNDERSCORES DANGERS OF SOCIAL MEDIA DRUG MARKETS
"We have also expanded our support for law enforcement investigations, promoted in-app educational videos warning about the dangers of counterfeit pills that have been viewed over 260 million times on Snapchat, and are partnering with the Ad Council, non-profit organizations, and other platforms on an unprecedented national public awareness campaign that launched in October," a Snap spokesperson told the outlet.
In December, the National Crime Prevention Council called on the Justice Department to investigate Snap, Inc., calling the app "the platform of choice for fentanyl drug dealers" in a press release.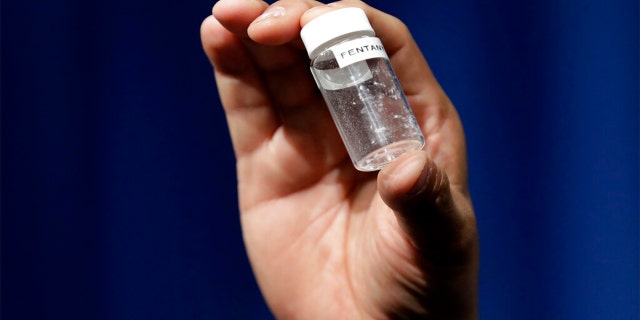 "Drug dealers are using American innovation to sell lethal products," Paul DelPonte, Executive Director of NCPC, said in the group's letter to U.S. Attorney General Merrick Garland. "Time is of the essence. In about the same amount of time it takes to read this letter, someone will die from fentanyl poisoning because they purchased a fake pill on a social media platform like Snapchat."
CLICK HERE TO GET THE FOX NEWS APP 
A new analysis of Centers for Disease Control and Prevention (CDC) data from Families Against Fentanyl (FAF), a nonprofit spreading awareness about the deadly opioid, found that fentanyl poisonings among U.S. children under 14 years old increased faster than among any other U.S. age demographic between 2019 and 2021 — the latest year for which data on opioid deaths from the CDC.
SMVLC has sued multiple social media companies, including TikTok, DIscord and Meta, alleging that the companies have contributed to youth mental health crises, suicide and other tragedies through their addictive designs.